Medical Alopecia Wigs
Medical Wigs, Cancer Wigs, Alopecia Wigs; In medical terms, medical wigs for hair loss are also called cranial hair prostheses. Patients with alopecia, medical causes, or who lose their hair from cancer treatments use these medical wigs to cover their baldness. Medicare does not cover the cost of a medical wig. Medicare considers wigs to be cosmetic, even with a doctor's prescription. It is challenging to deal with hair loss, and finding a good wig at a reasonable price is a hardship.  
Here is a video revealing the struggles of searching for an excellent medical wig. One of the most devastating effects of chemotherapy treatment is the balding process. Hair starts falling out in clumps, and the patient is shocked, looking at his image in the mirror. 
Watch the video as Stacy & Karen, and Chris discuss hair restoration solutions with Reallusions© hair wigs. The best wigs for cancer patients with hair loss are human hair wigs. Nu Hair of Texas has provided medical wigs in the Dallas-DFW, Texas area since 1986. 
Best wig for hair loss
Medical wigs are specifically for individuals with hair loss due to medical causes. For best wigs for cancer patients in Dallas, Texas, look for medical wigs for hair loss with the followings;
Cranial hair prostheses, 

medical wigs

The best hair wigs are 

human hair wigs

.

Single hair graft lace wigs

Natural front hairline

Design for a comfortable fit

Form-fitting design with style

Private rooms for fitting wigs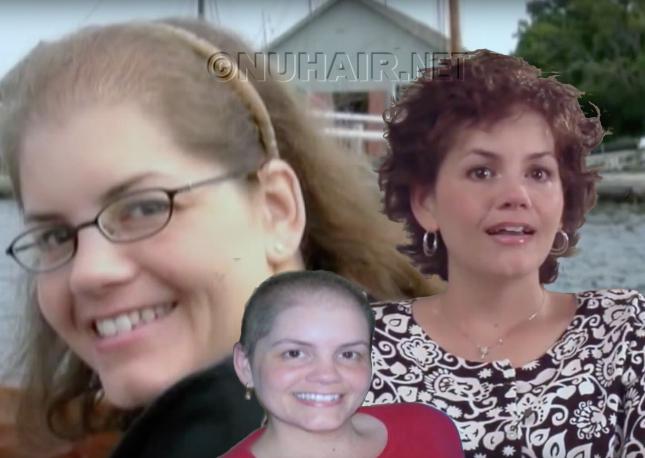 *Photos are our Transitions members' & Nu Hair of Texas hair restoration results for hair loss, nonsurgical hair replacement, wigs, and MEp90 laser hair growth therapy. Real Clients. Real Results. 
Medical Wig
How do I get a medical wig? A medical wig, a cranial prosthesis, is designed specifically for those who suffer hair loss from a medical condition, such as alopecia disease (Universalis, Totalis, Areata, Androgenetic, and Trichotillomania ), or treatments side effects resulting in hair loss. Look for a high-quality medical wig that provides the best comfort according to your particular hairstyle and lifestyle needs.
Nu Hair is a hair restoration provider for medical wigs and hair replacements in the Dallas-Fort Worth area. "There is no need to ever go without hair," says Marvin Friedman, wig and hair replacement expert in Dallas, Texas.
Insurance
Does insurance pay for wigs? *If you're shopping for a wig for medical reasons, check with your insurance company. First, check to see what their coverage will be. Secondly, ask your insurance company if your insurance policy covers "cranial prosthesis." Upon full payment, Nu Hair of TX issues you a receipt. You'll then submit the claim to your insurance company for a refund.
You are shopping for medical wigs in DFW & Texas. Nu Hair staff is committed to helping you get your full hair look back quickly and confidentially in a private setting just off Preston Rd and 635 Freeway. The Dallas medical-wigs experts offer patients the opportunity to regain fuller, natural appearing hair to live carefree with self-confidence.
Nu Hair of Texas center is in North Dallas, just off Preston Rd and 635 Freeway, close to Addison, and minutes away from Allen, Arlington, Frisco, Garland, McKinney, Richardson, Plano, Texas area. Our central location is only 30 minutes drive from Southlake & Fort Worth. Discover easy ways to get your beautiful hair back and tips to optimize your hairstyle.