Hair loss treatment varies from hair system extension wigs to medications and hair transplant surgeries. In hair loss medication, USA doctors treat (alopecia) thinning hair with prescription Finasteride & Minoxidil hair loss medications. Read the medications' side effects risks.
At Nu Hair of Texas, we understand the ways hair loss affects your life – from inhibiting an active lifestyle to work success. Nu Hair loss nonsurgical solutions have always been uniquely personal products, helping you get your hair back in style.
What medication is best for hair loss?
Evaluation of hair loss medications
Losing hair is common. According to the US Government, sixty percent of all men, or two out of three men, experience some form of hair loss in their life. An estimated 35 million men and 21 million women in the United States have male pattern hair loss.
How much hair are you losing?

Is there a medical and family history of hair loss?

Is your hair falling out in small patches? 

Is your hair falling out due to genetics androgenic alopecia?

Is your hair falling out in small patches? 

Chemicals used on the hair may cause hair to fall out

Are you taking a new medicine, steroids, or chemotherapy that may cause excessive hair shedding?

Are you going through any physical trauma or a severe illness that may cause hair loss?
Pattern baldness and hair loss appear because of high levels of androgens, such as testosterone and dihydroxy-testosterone (DHT). You are debating on the use of hair growth medications. What medication is best for hair loss?
A doctor's diagnosis will assess treatment and medication options. You will discuss medications, side effects, or risks that may apply to hair loss medications. 
Real hair. Real people. 972-490-7766
Finasteride and Minoxidil
In reality, there is currently no medication that cures baldness. Some hair loss products can help slow down the process, but there is no cure for the most common type of hair loss called male pattern baldness.
The effectiveness of medications used to treat hair loss depends on the cause of hair loss. Two drugs approved by the Food and Drug Administration show a positive effect and are most widely used.
Finasteride and Minoxidil drugs. They work by inhibiting the conversion of testosterone into five alpha-dihydrotestosterone (DHT).
Other medications doctors use to treat hair loss are cortisone injections into the scalp or ointment of anthralin, usually for extensive alopecia areata conditions.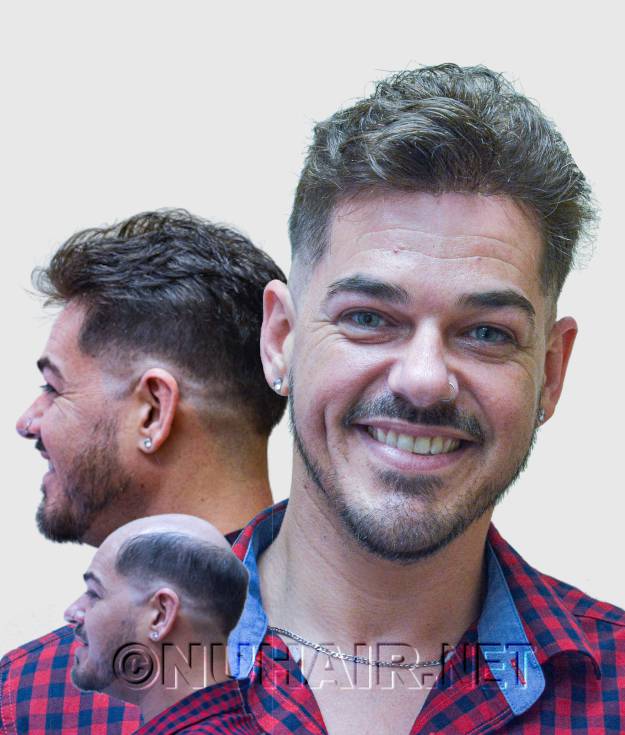 Real hair. Real clients. 972-490-7766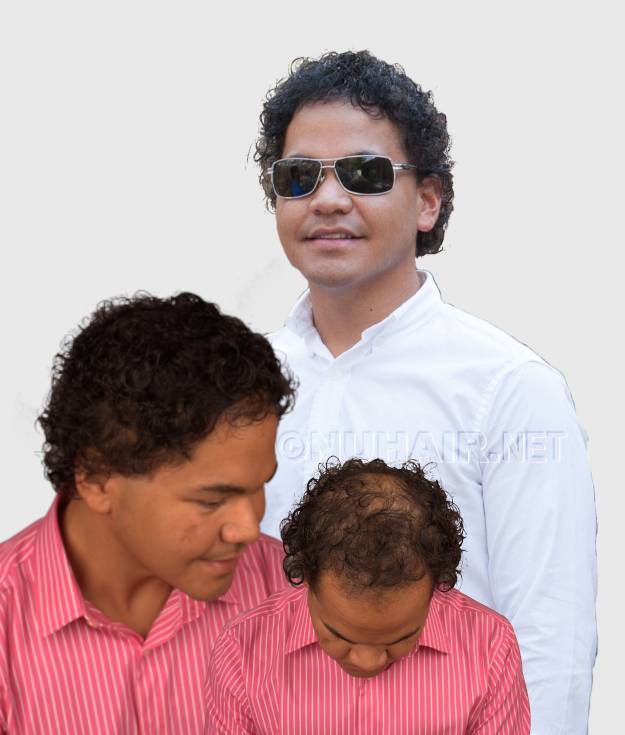 Minoxidil Medication Treatment & risks
Minoxidil (Rogaine)
Minoxidil (Rogaine) is an over-the-counter medication; no prescription is needed. This topical medication is rubbed into the scalp twice daily.
Side effects can include irritation of the scalp. Most noteworthy, new hair stops growing soon after the use of the drug is discontinued. Also, upon terminating the medication, hair re-growth will fall out within six months.
According to Pharmacia and Upjohn companies, minoxidil treatment for hair loss works better for younger or those with recent hair loss. 
Minoxidil's hair loss mediation known possible side effects include an itchy scalp & maybe sudden weight gain, chest pains, fainting, or rapid heartbeat.
Finasteride (Propecia)
Finasteride (Propecia) Propecia is a 4 AZA steroid compound that is a specific inhibitor of type 2, 5 Alpha Reductase, the enzyme that metabolizes the androgen testosterone into Dihydrotestosterone (DHT).
This prescription medication to treat male-pattern baldness is taken daily in pill form. People with liver disease or prostate cancer should not be using this drug.
Children should avoid any contact with this medication. Women who may become pregnant should not handle crushed or broken tablets. Finasteride can be absorbed through the skin and cause congenital disabilities in male babies." 
According to the National Medical Library, Propecia's side effects are breast enlargement and tenderness, skin rash, and swelling of lips. Likewise, abdominal pain, back pain, decreased interest in sex, reduced amount of semen, diarrhea, dizziness, headache, impotence, and long-term sexual problems risk (inability to have or keep an erection).
Propecia may skew PSA; blood test results used to screen for prostate cancer, a new study found and published in the medical journal Lancet Oncology.
In a test study by Northwestern University, of more than 11,000 men who took these hair loss medications between 1992 and 2013, only 1.4 percent suffered long-term erectile dysfunction. But it lasted more than 3 ½ years after they stopped taking the pills. And 4.5 percent developed shorter-term erectile dysfunction. The younger the men, the bigger the risk.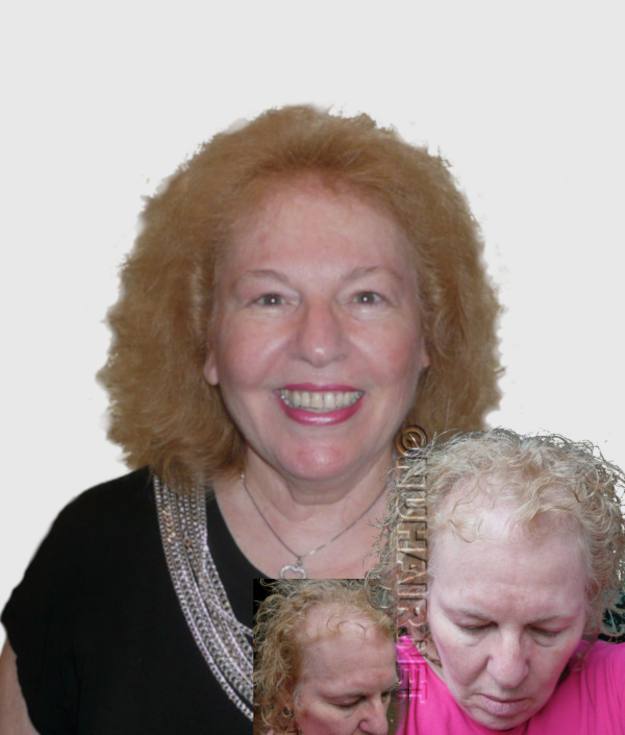 Real Clients. Real Results.
Losing Hair from medications
Medication side effects & hair falling out
Prescription drugs, chemo, and radiation therapy cause hair to fall out. Medications, such as blood pressure drugs, intake of blood-thinner medicines, and Beta-Blockers for depression can be why hair falls out.
Also, Naproxen Sodium (Nuprin) and others may initiate temporary hair shedding. Likewise, excessive iron or vitamin A intake is toxic and can cause hair loss.
You are losing your hair and thought it was gone for good, didn't you? Now you can get stylish hair with Nu Hair Replacement systems. And forget peers' balding hair looks. You deserve a full head of hair and all the fun free of hair loss!
From a enjoy a dip in the pool to training for a marathon, Nu Hair replacement is a hair extension that helps you get more out of your life. You're ahead of where you want to be with great-looking hair and in-style.
Sources:
Discover easy ways to get your beautiful hair back and tips to optimize your hairstyle. To schedule your private no-obligation and "no pressure" consultation, use the CONTACT form with any questions or concerns.
By Appointment Only.