Hair System Attachment
Learn the prevalent attachment methods for your nonsurgical hair replacement system. The goal is to attach your hairpiece for a secure and self-assurance that the hair system will stay on with confidence.
Cleaning your scalp before attaching your hairpiece is necessary for a secure bond.

Also, properly clean your hair system thoroughly from any debris or oil. Remove any adhesive residue traces.

After washing, dry your scalp and hair thoroughly and remove any moisture.  

You choose the hair system, and our staff offers a multitude of attachment routes so that you can enjoy your new full hair experiences worry-free. Hair replacement system, topper, toupee or hair extensions methods include: 
Clips

Adhesives

Tape

Bonding

Fusion

Integration
Hair systems for men and women attachment methods Dallas-Fort Worth guide. What attachment is best for my hair system, hair extension, or wig? Attaching your hair replacement system depends on the length of time you keep your hairpiece and hair system on.
Nu Hair Replacement systems expert in Dallas says, "some hairpieces or hair system attachments are semi-permanent for several weeks using medical adhesives, bonding, or integration." In a non-permanent attachment, we can use adhesive tape. We replace the adhesive tape as needed or every few days.
Tape Attachment
For daily and a few days wear tape adhesive explicitly made for hairpiece can be used. At Nu Hair, experts use advanced long-lasting bonding attachments to get you started back on your fitness track. Powerful features to keep you healthy and safe. Hair systems start at just $950.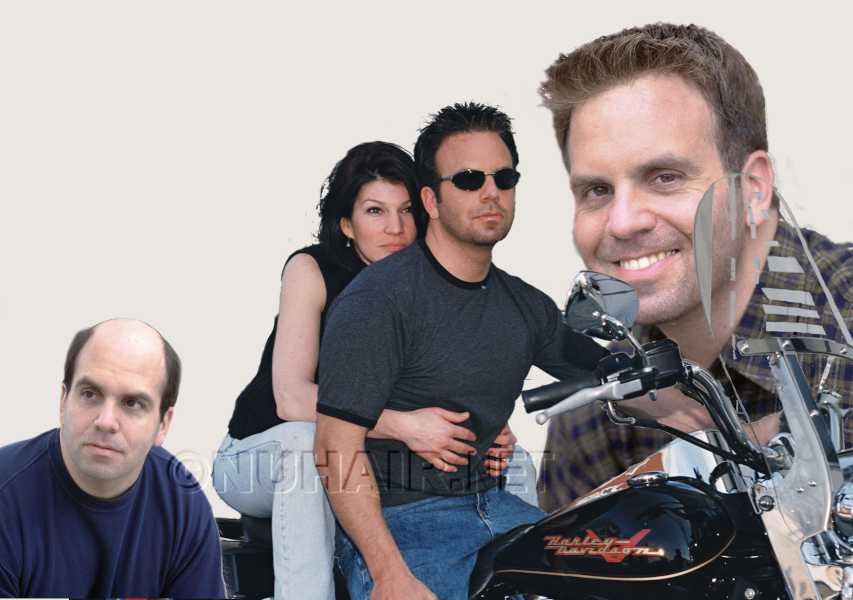 *Photos are our Transitions members' & Nu Hair of Texas hair restoration results for hair loss, nonsurgical hair replacement, wigs, and MEp90 laser hair growth therapy. Real Clients. Real Results. 
Trending Hair System Attachment Methods
Bonding

Fusion
Bonding, also called fusion, uses medical adhesives to attach the added hair system and hairpiece around the perimeters to the balding or thinning areas of the scalp. Reapplication of the process is done between four to six weeks, as often as getting haircuts.
Bonding adhesives are applied using a brush, dab, or squeeze applicator. It requires precise timing for the glue to dry before attaching the hair system to the scalp. A skilled expert hand applies the liquid so as not to have spillover on the hair or glue seeping under the base. Some use both clear tape and medical adhesive on the hairpieces.
What bonding agent should we use? We look at each person's scalp condition and the individual hair system before recommending what bonding agent to use on the hairpiece attachment.
Clips
Pressure Sensitive Clips Attachment: Small metal clips bend in one direction to open and close in the other direction. Sometimes we use them for clip-in hair extensions or hairpieces. They are small in size, about one inch long, and lightweight.
An essential part of hair system attachment is proper scalp preparation. Dallas Texas, Nu Hair replacement expert suggestion for hair system attachment is to use the services of a hair replacement specialist. You will have the assurance of a clean scalp & hair and a stronger, longer-lasting attachment. In addition, color hair system monthly to prevent off-color screaming "toupee."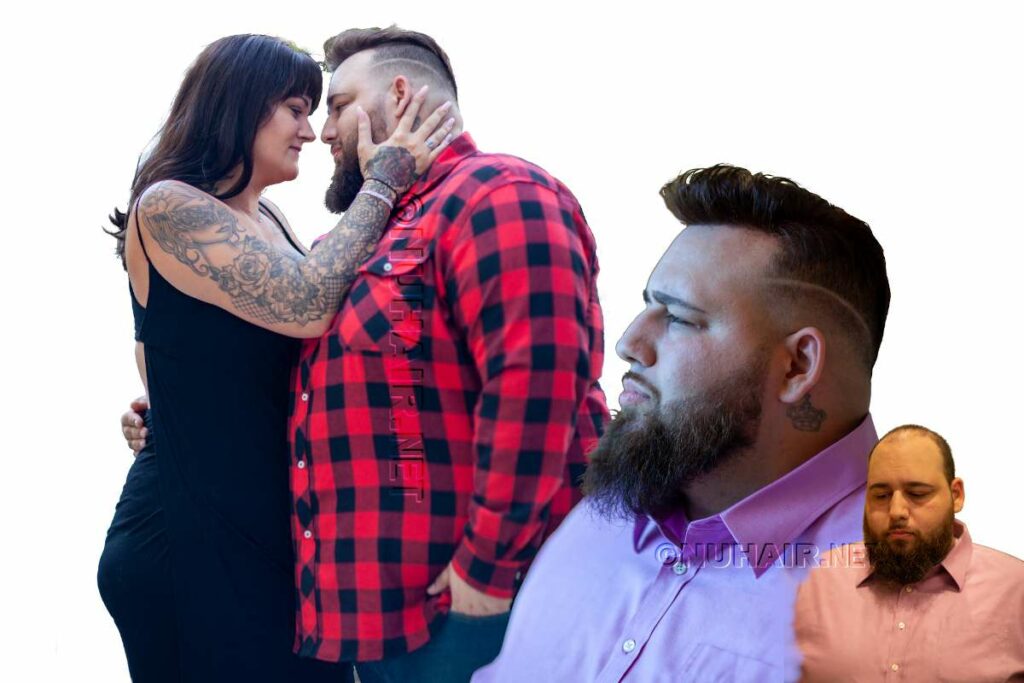 Dallas Best Hair Systems
Best hair replacement systems in Dallas, Fort Worth, Texas: You are losing your hair and thought it was gone for good, didn't you? Now you can get stylish hair with Nu Hair Replacement systems. And forget peers' balding hair looks. Nu Hair of Texas has the best-rated hair systems extensions and wigs.
Your youthful hair keeps you motivated from the hiking trail to deep-sea fishing, an active lifestyle worry-free. 
Nu Hair of Texas center is in North Dallas, just off Preston Rd and 635 Freeway, close to Addison, and minutes away from Allen, Arlington, Frisco, Garland, McKinney, Richardson, Plano, Texas area. Our central location is only 30 minutes drive from Southlake & Fort Worth. Discover easy ways to get your beautiful hair back and tips to optimize your hairstyle.