Alopecia Hair Loss in Children
Hair loss in children, bald spots, or thin hair upset the child and the parent. However, hair loss in children is not rare in pediatric groups. But it is a common complaint in dermatology clinics. 
Kids suffering from excessive hair falling out is much more common than most people suspect. However, kids' hair loss has patterns that differ from those seen in adults. These include a chronic diffuse form of hair loss, Trichotillomania, and traction alopecia.
Hair loss in children can affect their self-confidence and limit them from many activities. Catherine Wiley, M.D., of the Connecticut Children's Medical Center, estimates that children's hair loss is responsible for 3% of all pediatric office visits. 
Over 2 million children suffer from medical hair loss, baldness, or thinning symptoms. Experts say that hair loss is devastating for young and grown children, with significant psychological consequences.
*Photos are our Transitions members' & Nu Hair of Texas hair restoration results for hair loss, nonsurgical hair replacement, wigs, and MEp90 laser hair growth therapy. Real Clients. Real Results. 
Hair Loss in Children & Dermatological symptoms
Kids with dermatological tinea capitis develop patches of hair loss with black dots where the hair's broken off. Their skin may turn red, scaly, and bumpy. 
According to the "Hair Loss in Children: Common and Uncommon Causes; Clinical and Epidemiological Study," the most common symptoms of hair loss in children condition are:
Asymptomatic patchy hair loss (40%)
Scaly scalp (22.9%),
The chronic diffuse form of hair loss (21.4%),
Change in hair texture and color (8.1%)
Pruritus (5.7%)
Pain in the scalp (1%)
All the hair on the body falls out in the case of alopecia Universalis
With children's hair loss condition, in most cases, over 50% of them will see healthy hair growth with early treatments in less than a year. Other children with hair loss will need to try several medications that will be useful in resuming healthy hair growth.
Note that hair loss in children is not due to vitamin deficiencies, poor scalp circulation, headbands, or hats.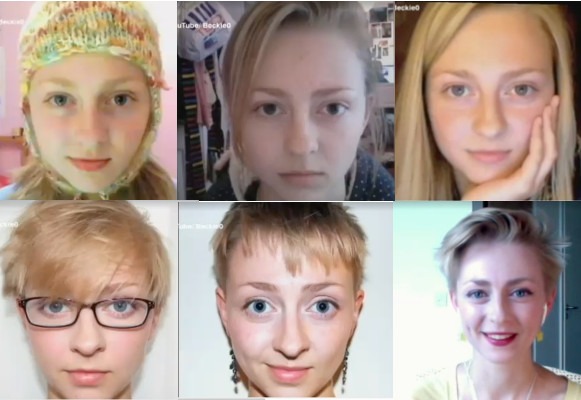 Hair Loss in Children Causes
Medical Conditions editions Cause Hair Loss in Children: List of illnesses that may cause hair fall in children
Scalp fungus infection ringworm called Tinea capitis spreads when kids share personal items such as combs and hats.

Telogen effluvium

Tinea capitis

Hair pulling is called Trichotillomania.

Traction alopecia

Alopecia areata, most cases occur before the age of 30

Thyroid disorders

Diabetes mellitus

Autoimmune diseases such as systemic lupus

Body stress, physical or mental

Chemotherapy or radiation

Nutritional deficiencies such as iron and zinc elements

Structural abnormalities of the hair shaft usually result in easy breakage and dry, brittle hair.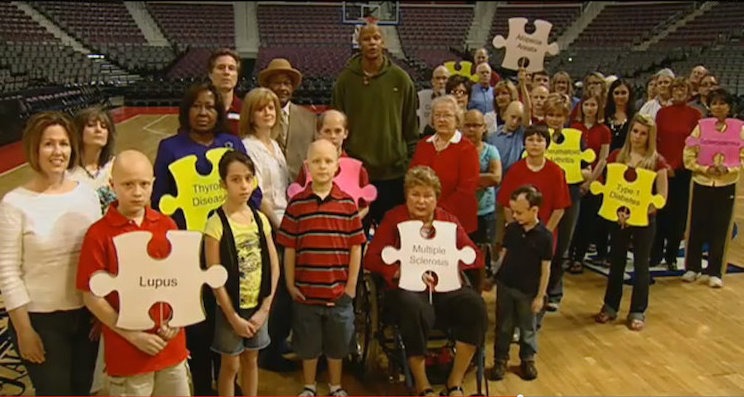 Telogen Effluvium
Telogen effluvium name comes from the telogen stage of a regular hair growth cycle. The hair follicle's last phase lasts for a few months, just before the healthy growth starts with new hair. About 10% of hair is in the rest phase at all times. 
Sometimes, the normal cycle is interrupted, and a significant amount of hair goes into the telogen phase, showing thin hair, bald spots, or complete baldness. 
A doctor's visit is necessary for the child's hair loss cause. In addition, kids' wigs always help children with hair loss when baldness occurs.
Telogen Effluvium Causes
What causes the Telogen phase to turn into Telogen Effluvium hair loss condition? The telogen phase turns into Telogen Effluvium hair loss condition due to stressful events on the body, such as:
Hormonal change

Severe body injury

Chemotherapy

High fevers

Excess vitamin A

Emotional stress
Once the stressful event is over, complete hair growth usually occurs within six months. Telogen effluvium hair loss often occurs in young infants due to the normal growth process in which mature hair replaces baby hair. 
Also, during adolescence, particularly in girls, due to female hormones, noticeable hair loss can be seen during the regular rest phase of the hair cycle. 
Telogen effluvium affects children and adults. Furthermore, it is the most common cause of hair loss, second to male or female pattern baldness.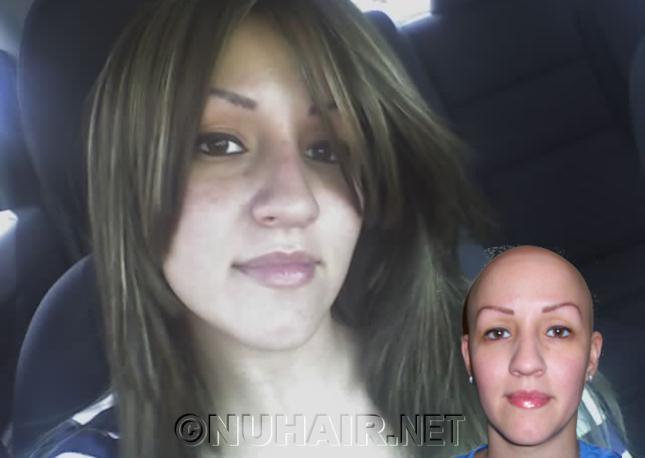 See a Doctor
When should you see a doctor? Did you know If your child shows sudden hair loss, you should first check with your Pediatric doctor? A Pediatric dermatologist will treat skin infections that cause hair loss. 
It may be necessary for your child to see Pediatric Endocrinologist for hormone imbalances, namely androgens. A doctor can offer medical treatments to improve hair loss in children conditions.
Hair loss is a medical problem, so it is crucial to see a medical health provider when a child loses more hair than usual. See your doctor if:
The child complains of an itchy or painful scalp.

The child loses eyebrows or eyelashes.

There are visible bald spots.

The child begins losing significantly more hair than they used to.

A child has hair loss following an illness or when taking a new medication.

The child has a scalp injury or burn.
In addition to hair loss treatments, children with hair loss with significant bald spots showing may need psychological support. A therapist can help the child better manage feelings about hair loss.
Medical Treatments
How do doctors treat children with hair loss? A doctor may prescribe antifungal cream for the scalp if the case is ringworm. There is no cure for alopecia areata, but some treatments may help manage symptoms. 
A doctor may prescribe drugs to help stop the body from attacking hair follicles. Another prescription may include laser light therapy to stimulate hair growth. 
In many cases, the hair begins to fall out again after a child stops treatment, so a child may need to continue treatment even after symptoms disappear.
Resources:
*If you're shopping for a wig for medical reasons, check with your insurance company first to see their coverage. Ask your insurance company if your insurance policy covers "cranial prosthesis."
Nu Hair of TX issues a receipt you can submit to your insurance company for your medical problem.
Nu Hair of Texas is a full-service hair systems & alopecia wigs center known for putting quality first. Feel confident your hair is in good hands. We believe that your hair has the power to make you happy and confident. Our goal is to make that possible for everyone in the world.
Nu Hair of Texas center is in North Dallas, just off Preston Rd and 635 Freeway, close to Addison, and minutes away from Allen, Arlington, Frisco, Garland, McKinney, Richardson, and Plano, Texas area. Our central location is only 30 minutes drive from Southlake & Fort Worth. 
Discover easy ways to get your beautiful hair back and tips to optimize your hairstyle.